Aircrafts
The free flying community as a whole : paragliding, hang gliding, and gliding. Wherever you are, and above all, whatever your skills.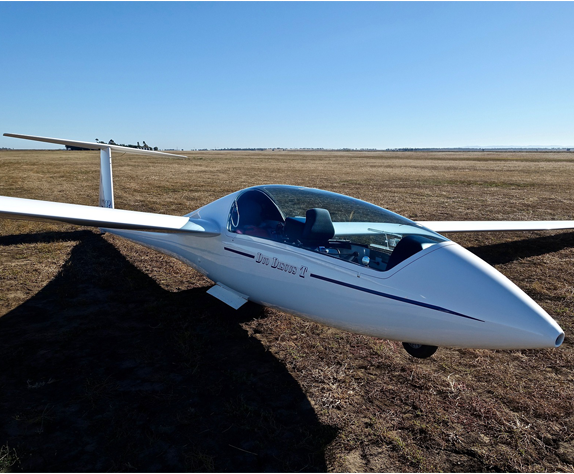 vision
---
Progressing, always going further demands a deep understanding of every flight's angle, of every performance's driver.
mission
---
Propose a visual and statistical software to appreciate the span of your abilites.

Develop the exchanges to improve the quality of your soaring.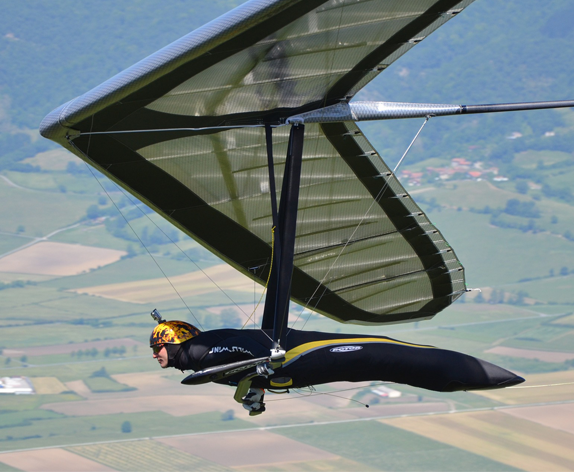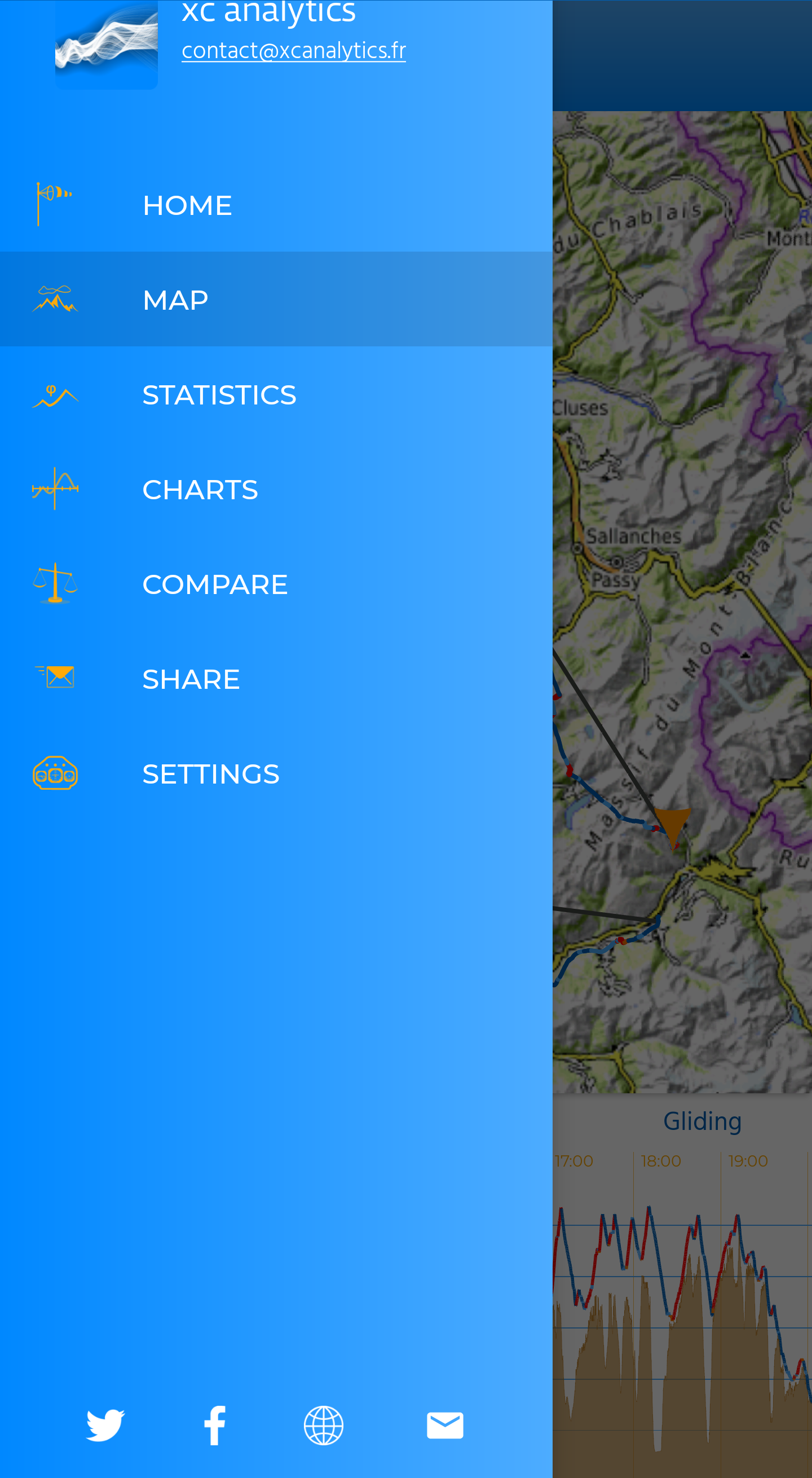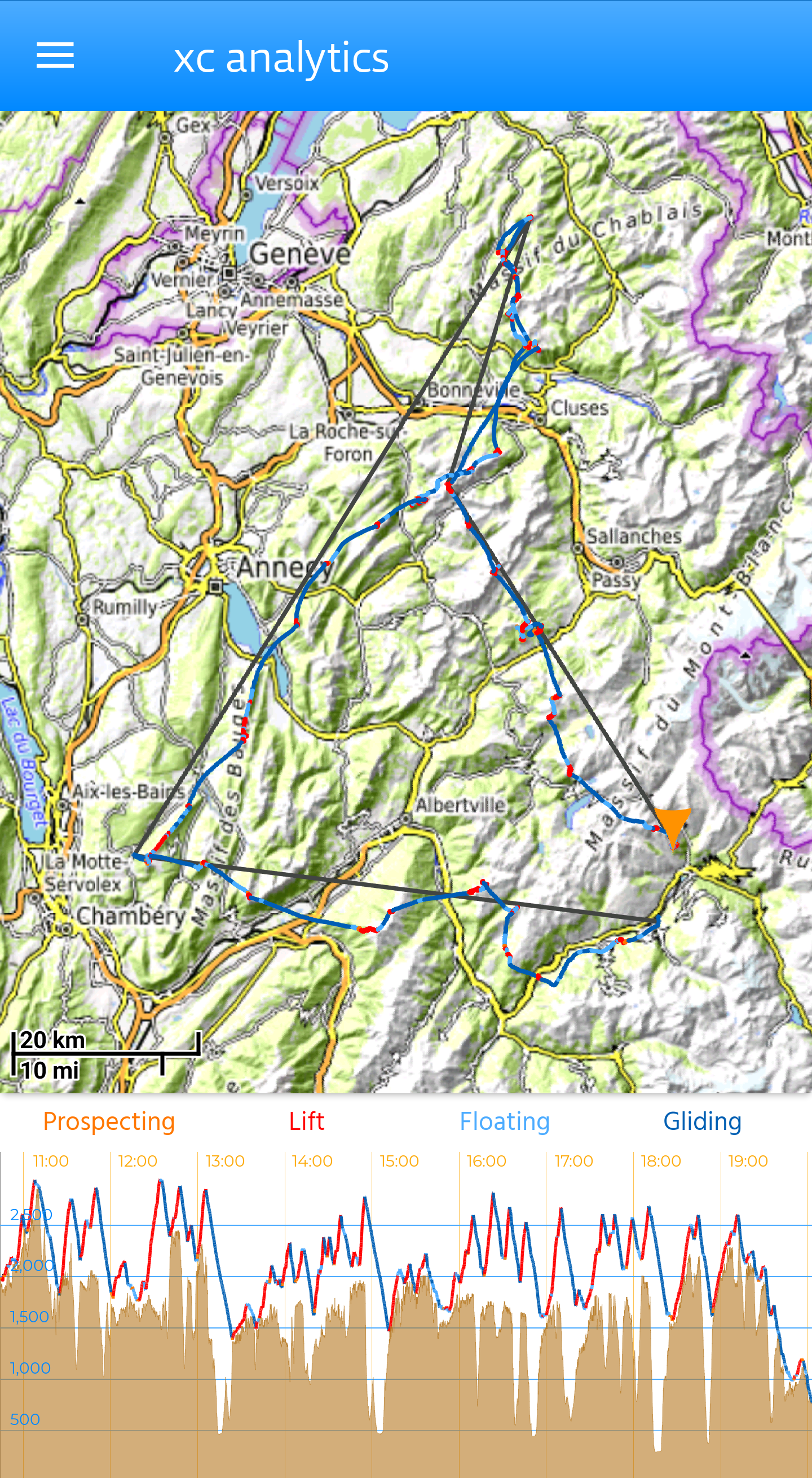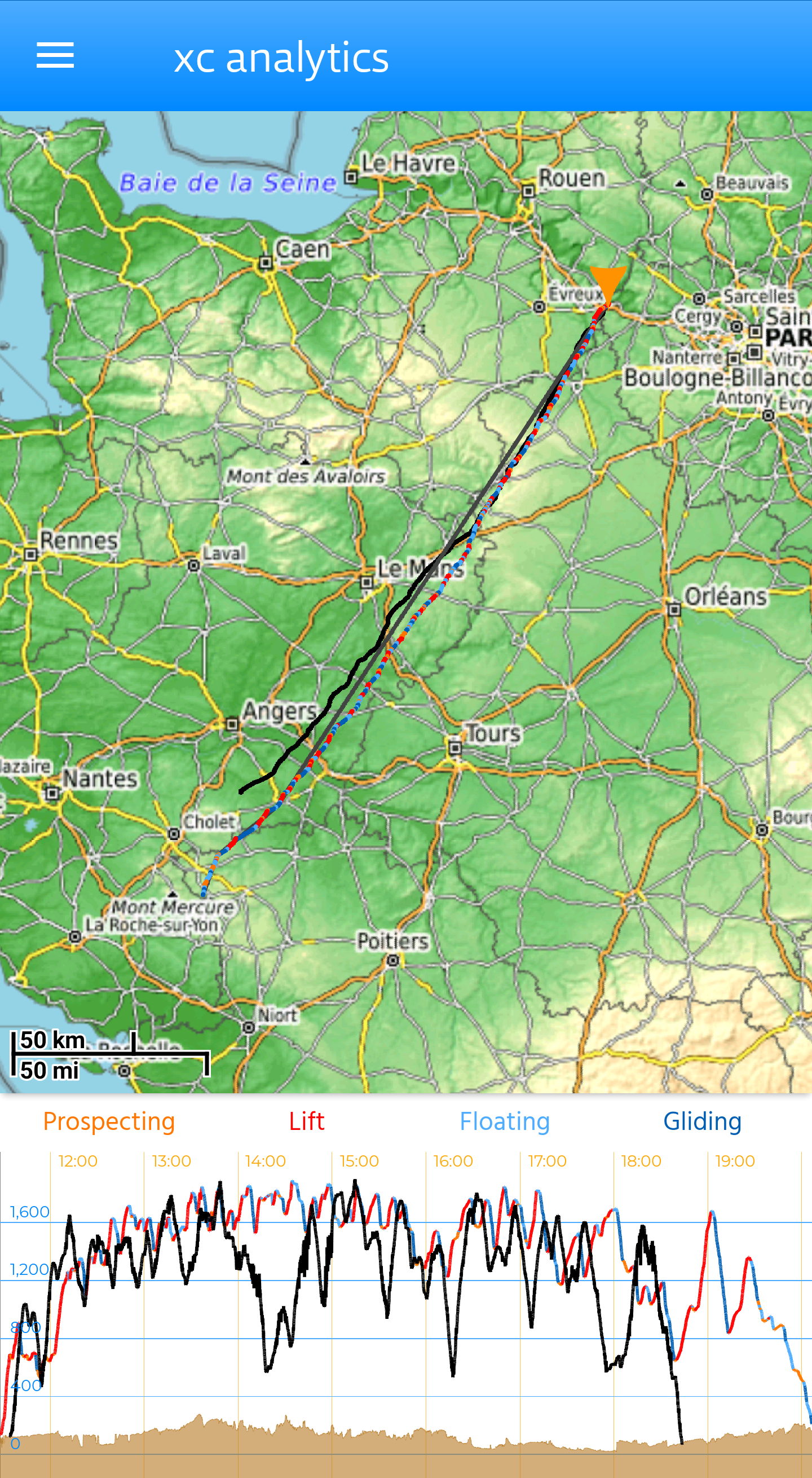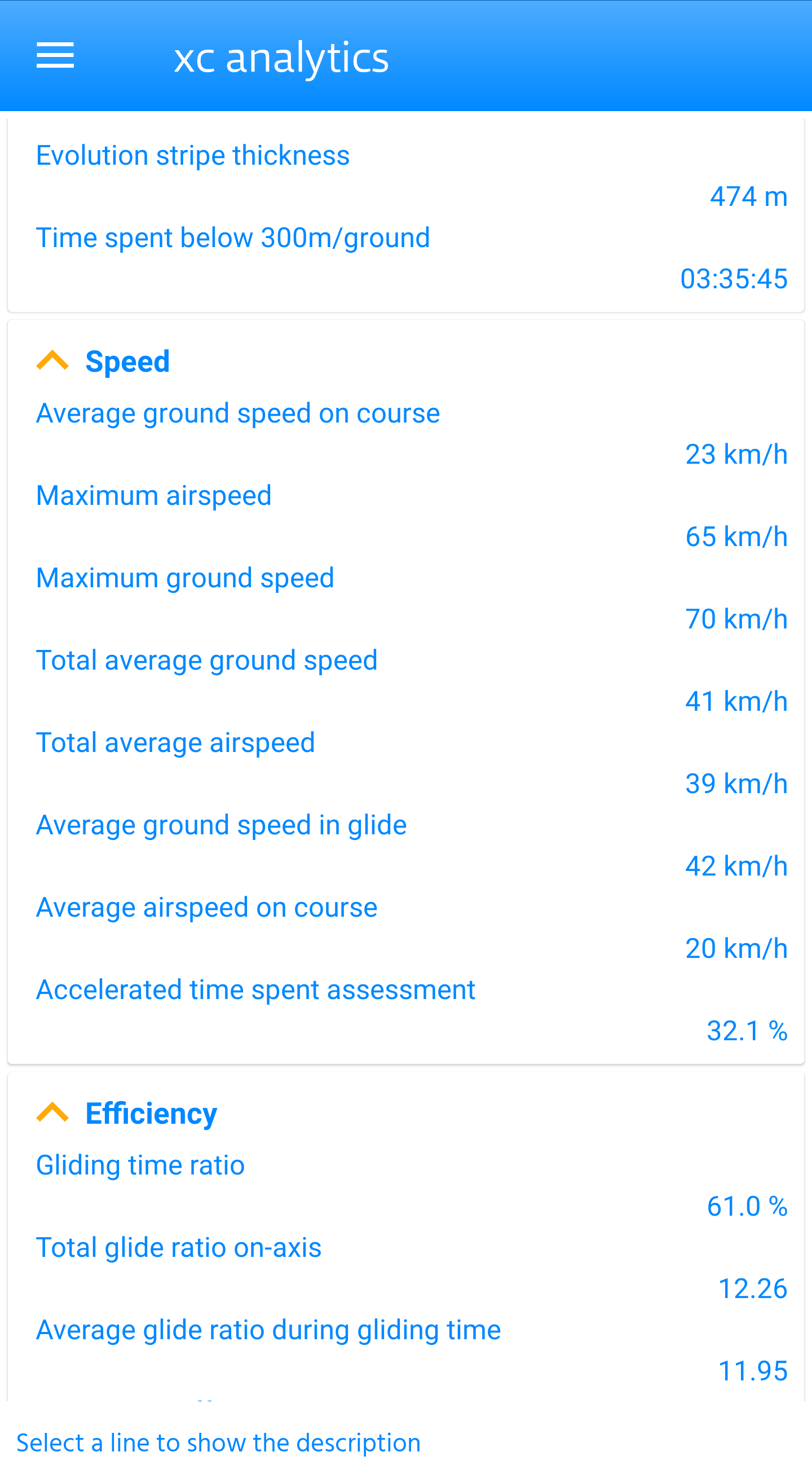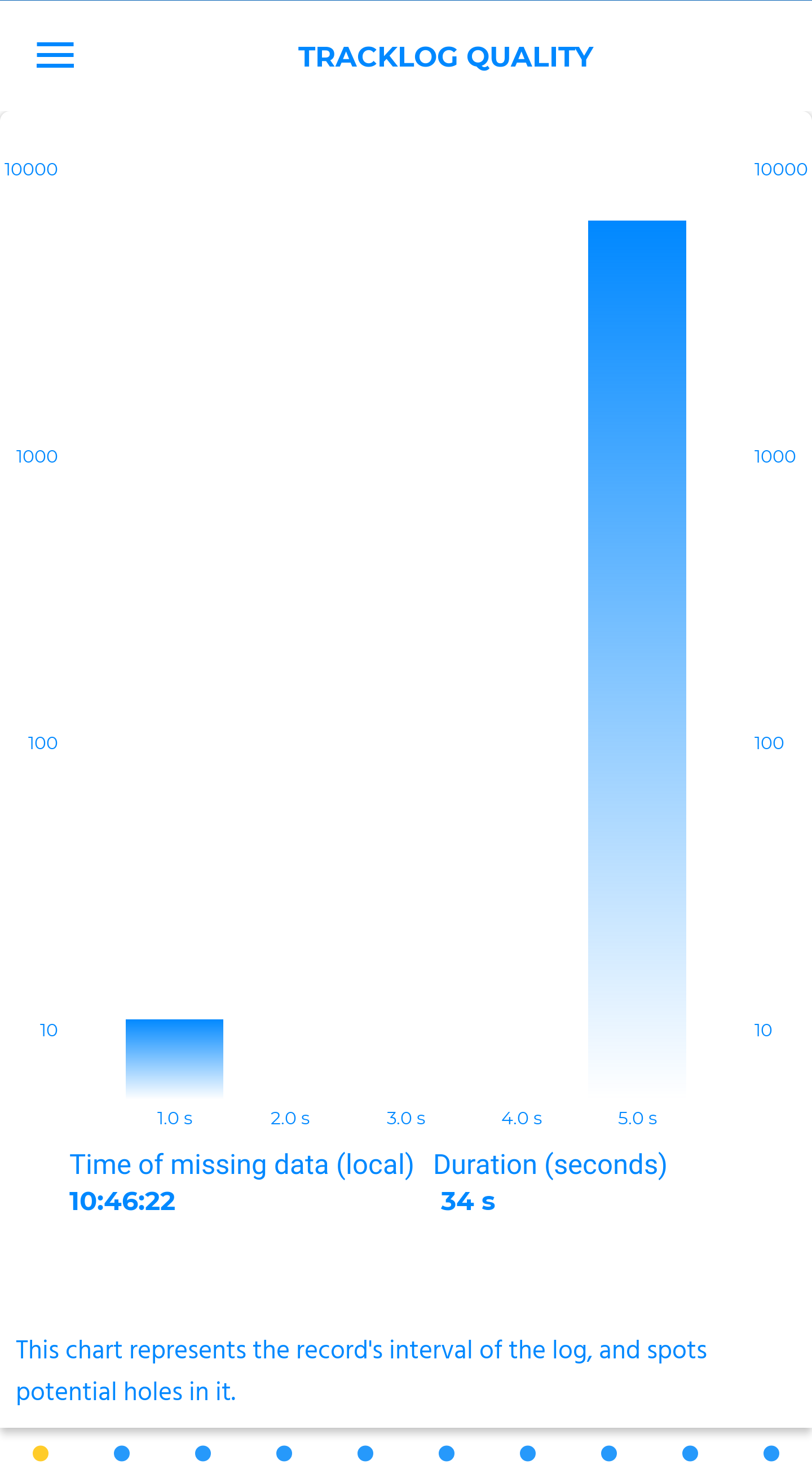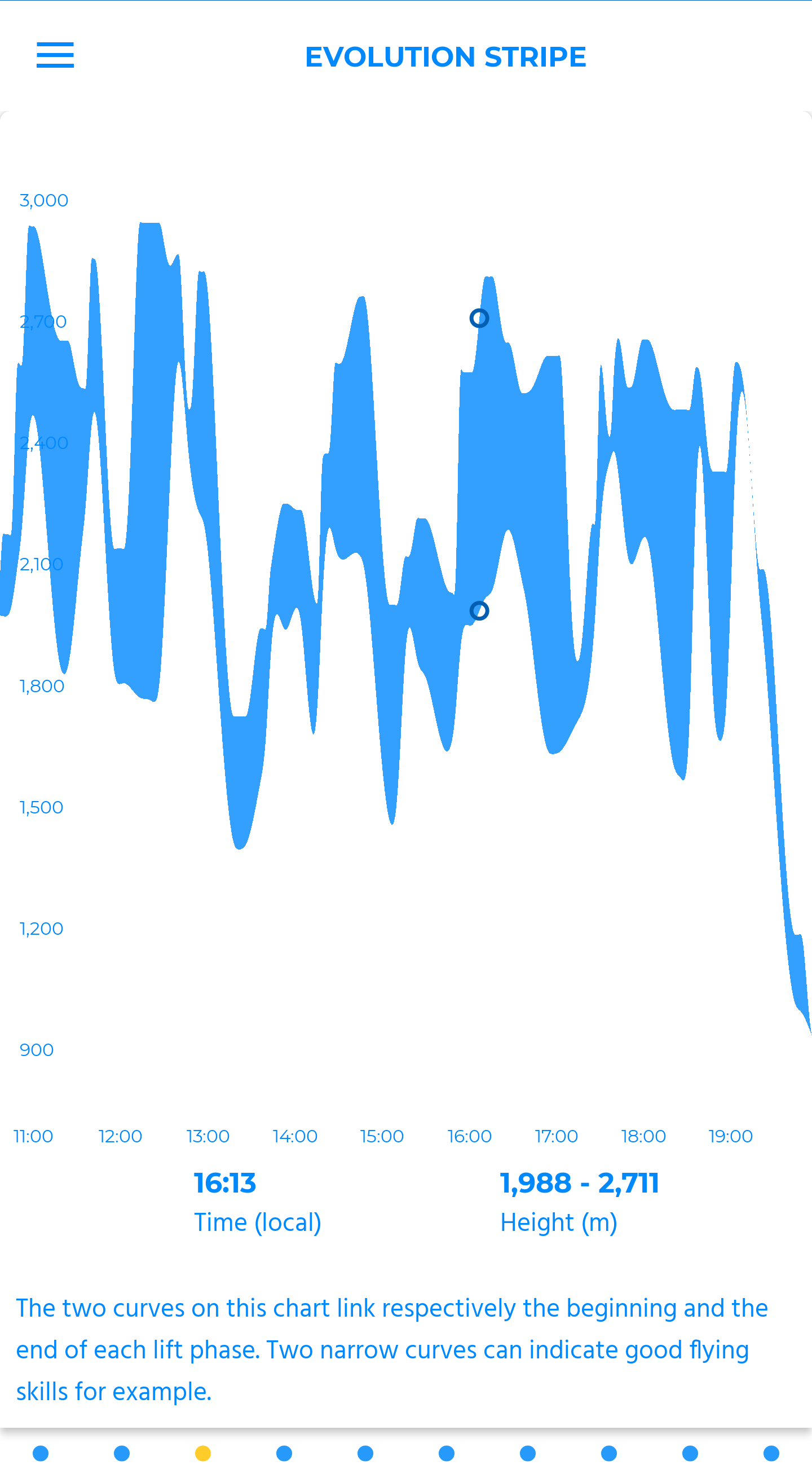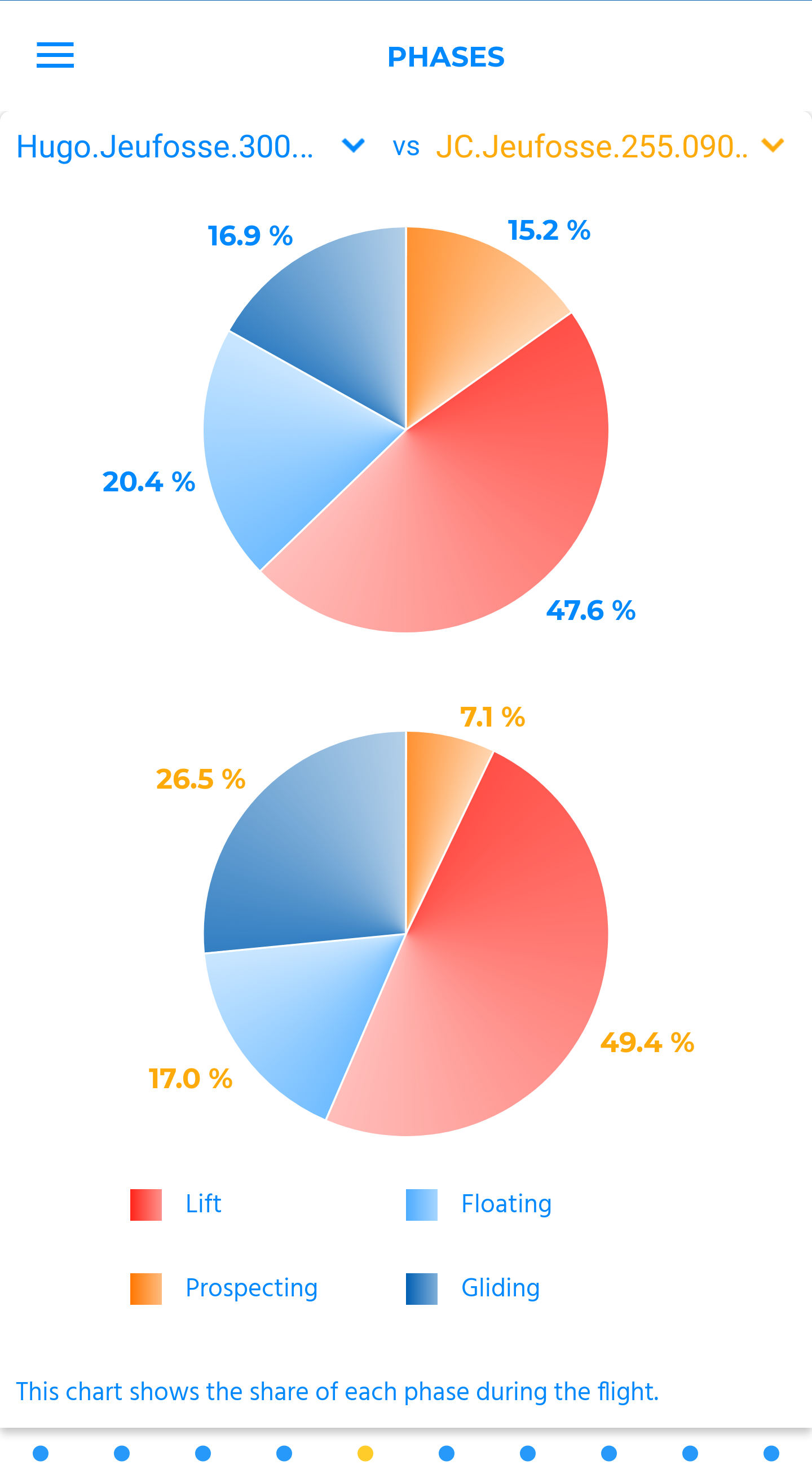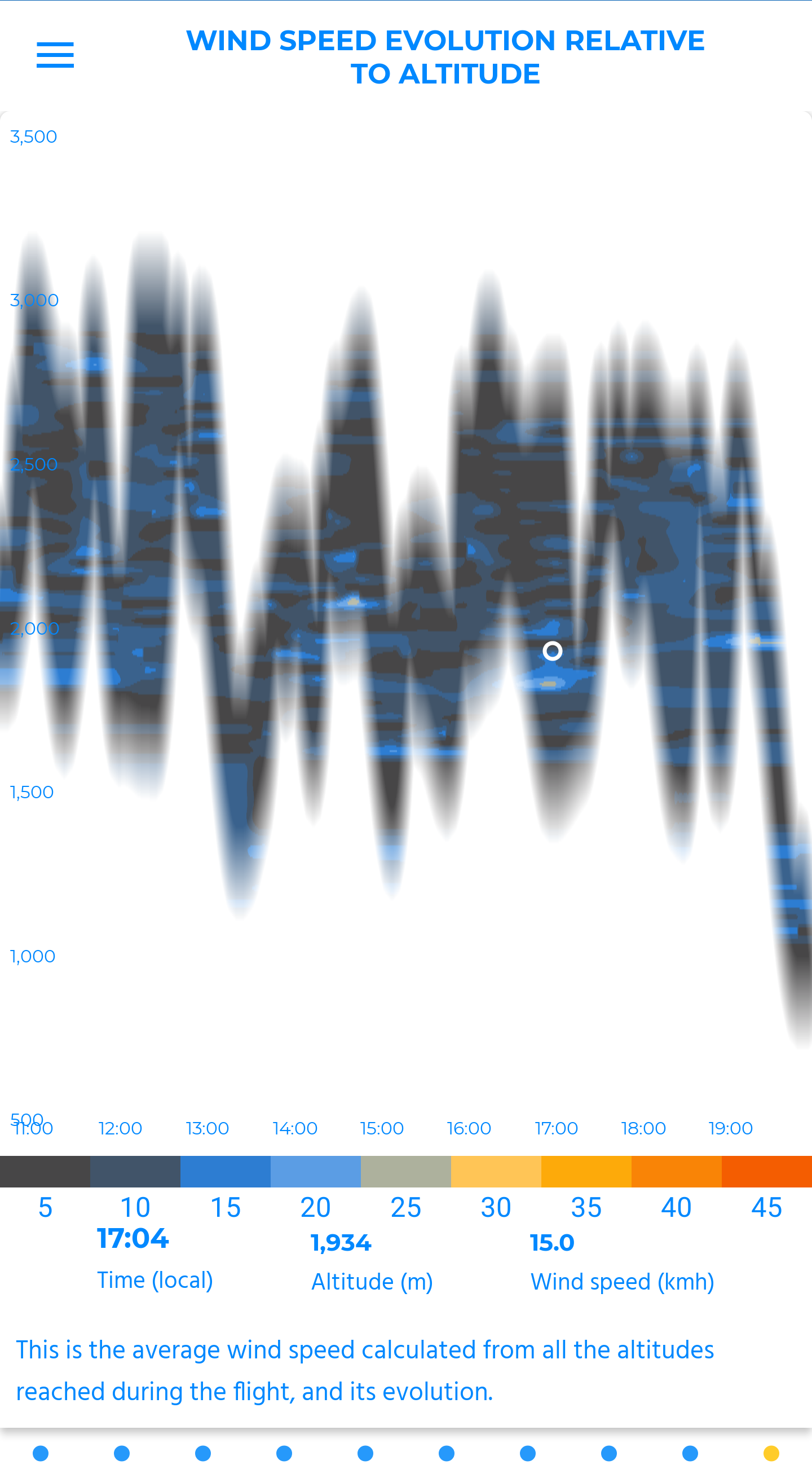 the main pillars
---
Cross country flying centers around 4 primary phases : prospecting, climbing, floating and gliding.
01
The principle
Those 4 phases reveal your flying skills. They mirror your abilities and your style. We reveal them !
---
02
The innovation
79 statistics and 37 charts describe your strengths and where there is room for improvement. A coaching tool explains how. A first.
---
03
The exchange
Thanks to this sounding board, the debriefing with your friends is deeper, and the benefits, mutual. Pooling and sharing at the heart of your passion !
---